I've got some great authors I've been reading recently, so check the post.  Let me know what you're reading. Other book lists I'm adding to my "To Read" pile:  10 New Books like Outlander
and Mrs. Modern Darcy on 7 Books that Changed the Way  She Lived and Parented
In the spring, I go through and check out what shoes my kids can wear, have outgrown, or need for summer spring.  Some children's shoe brands are expensive, but check out my post to find out why I think quality over quantity for my children's feet.
3. Cooking This Week:
We tried the "egg roll in a bowl" that many people recommend, and it fell flat for us.  Seems like it needed more sauce?
So, looking toward meal planning next week, I liked reading Smitten Kitchen's Weeknight Dinners.  I cook meals probably 2-3 nights a week, and then we eat leftovers and/or wing it.  Any good, easy weeknight dinners?
4.  Work Pants
I'm not a person who enjoys shopping for pants (who does?).  But, I'm always in need of good black pants for work.  I've not tried the J.Crew Factory Winnie pant, but this scalloped hem version interest me: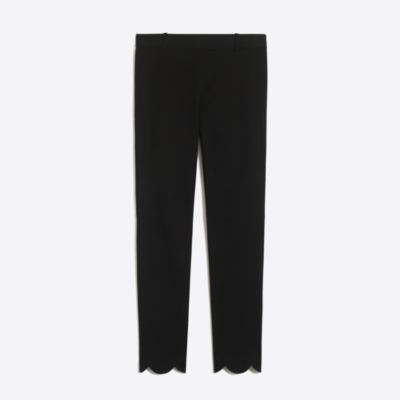 5. My favorite Valentine sent me this great Garden and Gun Valentine 😉
Happy Friday!