Mother Daughter Book Reviews and Youth Lit Reviews are hosting a fantastic Kid Lit Giveaway Hop – Holiday Extravaganza this week! Book bloggers will be linking up to host fun giveaways for the holiday season.  Check out our giveaway below and enter through the Rafflecopter, along with many, many more on the link list.  Merry Christmas & Happy Holidays!
 It would be no surprise that a book lover and teacher would suggest books as Christmas gifts for children! Here are Book Gift options that may help gift givers make a fun gift choice!
[1] Gift Lit: The Monthly Gift of Books
I just found this gift giving service, but Gift Lit offers monthly and yearly book subscriptions, so the child would receive a new book each month.  Children love getting mail, so this would be a fun option for them.  Also, check out their age options – even ones for families.
3 Months of Beginning Chapter Books (Ages 5-8)
[2] Corduroy T-Shirt | Corduroy
Who doesn't love the sweet bear named Corduroy?  I love this adorable t-shirt, and it would make a very cute gift along with any of Corduroy's lovable books.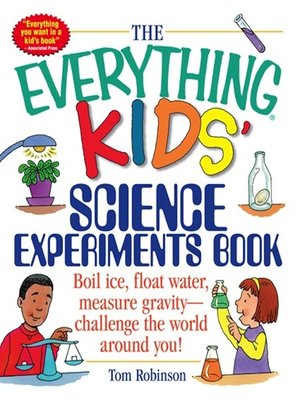 [3] Everything Kid's Science Book
Books that challenge children or give them activities are fantastic; this book is perfect for the curious child, and gives them fun and simple science experiments to try.  [Suggested age: 8 +]
[4] Eric Carle Animal Lacing Cards | The Very Hungry Caterpillar & Puppet
Eric Carle books are a must for any child, but I loved discovering all of the fun toys that can accompany.  My child would love a Hungry Caterpillar to go along with our readings of the book.  This would be a great gift set for any infant or toddler!
[5] Curious George Treasury & Stuffed Animal
Now that my toddler really enjoys listening to us read and has found a love for this curious monkey, I can see his imagination grow when he has his stuffed monkey to play along with him.  We have this treasury, which includes many, many of George's adventures and will certainly last a child many years.
[6] Little Pim Language Learning – 4 Book Bundle
The Little Pim panda is cute and engaging for children, and this book set would be a great way to get children interested in new languages and words.
This looks like a fun stocking stuffer for older readers – fun "story starters" for discussion or even creative writing.
[8] Intermediate Readers: Lois Lowry's The Giver
"The Giver" is one of my all time favorite books, and a great choice for an older reader.  Plus, it's being made into a movie, so it would be a great opportunity to let a child read it before they see it.
[9] Baby Lit Classics: The Christmas Carol
I've been meaning to purchase these because they are just so darn clever and adorable.  I really love the idea of introducing classic lit to young children via board book.  These would make an excellent gift for parents or children.
[10] Sugar by Alison Oliver: Baby Lit Illustrations & Prints
Also, I discovered the illustrator for the Baby Lit sells prints on her own website, and they are fantastic.  These would be great for a nursery, playroom, or even whimsical office.
[11] Cat's Cradle (Book & String)
In middle school, my friends and I loved these craft type books that gave instructions and helped us build crafts.  Cat's Cradle is a classic, fun activity that children can do anywhere.  This would be a great stocking stuffer.
[12] Animal Faces: 15 Punch-Out Animal Masks
This is another fun, creative book that would delight children of many ages to play and use their imaginations.
Check out our Amazon Gift Card giveaway below and head to the Linky list for more fun Giveaway Hop Holiday fun!
Powered by Linky Tools
Click here to view this Linky Tools list…