The Book Thief by Markus Zusak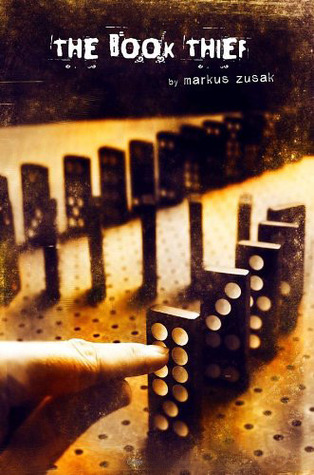 It is 1939. Nazi Germany. The country is holding its breath. Death has never been busier, and will become busier still.
Liesel Meminger is a foster girl living outside of Munich, who scratches out a meager existence for herself by stealing when she encounters something she can't resist–books. With the help of her accordion-playing foster father, she learns to read and shares her stolen books with her neighbors during bombing raids as well as with the Jewish man hidden in her basement.
In superbly crafted writing that burns with intensity, award-winning author Markus Zusak, author of I Am the Messenger, has given us one of the most enduring stories of our time.
My thoughts: Obviously, The Book Thief is an immensely popular book, and I'm always happy to hear a thoughtful book that engages a variety of readers.   However, I was disappointed to find that I didn't love it like many readers.  There are quite a lot of one-star to five-star reviews on Goodreads, and I recommend reading those to get more opinions.  I've read many Holocaust and WWII books as a young reader and enjoy historical fiction from that genre.  Death as a narrator, for me, was too intrusive and distracting for me. I understand the concept, but the narrator got in the way of the story, for me.  Furthermore, I thought it was a good cast of characters, and I think its an important perspective to understand the Germans living in Germany who weren't Nazis or in disagreement.  Perhaps because of the narrator or interruptions, I never felt that I was as engaged with the characters as I wanted to be. Though, I'd recommend it to intermediate readers because it is popular.
Between Shades of Gray by Ruta Sepetys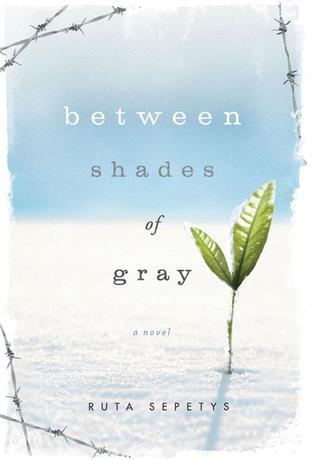 Lina is just like any other fifteen-year-old Lithuanian girl in 1941. She paints, she draws, she gets crushes on boys. Until one night when Soviet officers barge into her home, tearing her family from the comfortable life they've known. Separated from her father, forced onto a crowded and dirty train car, Lina, her mother, and her young brother slowly make their way north, crossing the Arctic Circle, to a work camp in the coldest reaches of Siberia. Here they are forced, under Stalin's orders, to dig for beets and fight for their lives under the cruelest of conditions.
Lina finds solace in her art, meticulously–and at great risk–documenting events by drawing, hoping these messages will make their way to her father's prison camp to let him know they are still alive. It is a long and harrowing journey, spanning years and covering 6,500 miles, but it is through incredible strength, love, and hope that Lina ultimately survives.Between Shades of Gray is a novel that will steal your breath and capture your heart.
My thoughts: While this book is not specifically about the Holocaust, I recently picked it up and didn't put it down until I was done. One, the reader follows Lina as they make there way through labor camps across Siberia. The journey and the plot move along with the reader.  Two, it's an inspiring look at how this family fought to stay together and survive through this journey.  It's an interesting perspective, particularly from a Lithuanian family under Stalin's orders to Siberia, that gives the reader a fictional journey.  I highly recommend this to middle grade readers and older – it's well-paced, relateable characters, and very well-written.
Read one of my most highly recommended Holocaust books  – Review of The Devil's Arithmetic here
After reading a few round ups and Goodread's reviews, these have been put to the top of my library list:
[Links, Book Covers, and Synopsis via Goodreads]
Further reading & suggestions – check out below:
Le Chaim (On the Right) has a fantastic round up with reviews here:
And, Pragmatic Mom, too has one of her wonderful round ups of Holocaust books here:
I highly recommend both of these lists (and bloggers) for thorough reviews, links, and lists. Please add any suggestions in the comments.