As the end of the school year approaches, many parents, teachers, and colleagues are trying to find fun little surcies (surprises) to give as gifts.  Of course, I love books and giving themed gifts wanted to share some of my favorite lit gifts!
BabyLit is an absolute favorite shop of mine; I love the classic books in board book form (such a wonderful way to introduce classics to readers of many ages).  BabyLit also has a shop now which offers even more literary gift options.
How fun does this doodle book look? I can see a variety of students and young students having fun with this.  I love the idea of accompanying this with a copy of a classic book and giving a real classic experience.
Now kids can celebrate classic literature in doodle form! With Doodle Lit, artists can use their imaginations to complement favorites such as Pride and Prejudice, Romeo and Juliet, Jane Eyre, Alice in Wonderland, and many more.
Kids can follow the entertaining prompts provided and put pencils to work doodling such things as • Mr. Darcy's dog• Bob Cratchit's Christmas tree• Tattoos on Queequeg's arms…
Plus, check out this really fun paper doll play set!
Alice in Wonderland Playset from BabyLit
Out of Print tees is a fun website where you can proudly wear the cover (or cover art) of many of your favorite novels.  They have baby onesies, children's/men/women shirts and clothing available.  My favorite is Madeline.
I really love these prints from Obvious State – they are crisp and clean in design, and they each have a quote from popular classic novels.  Wouldn't it be cool to decorate an entire classroom with these?
Bookriot has a great shop with many fun "bookish" things as gifts.  I really love this Nancy Drew tote bag (as well as the Edgar Allen Poe-ka dot one).  Perfect for carrying books from the library or anything from the store.
Nancy Drew Tote Bag from Bookriot
Aren't these mugs great? (and useful, too) 🙂
Reading Journal: For Book Lovers (Barnes & Noble)
Even though I love Goodreads, I am enamored with the idea of keeping a paper reading journal for my books.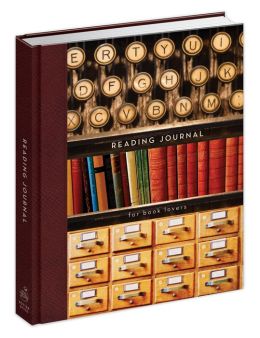 Any great bookish gift ideas? Leave your comments below!