Summer 2015: Young Adult & Middle Grade Reading List
There are so many great Young Adult books being published that I decided to focus on catching up on many of the novels of which I wanted to read.  Here are the books at the top of my list this summer.  Any other suggestions?
For fans of Jennifer Holm (Penny from Heaven, Turtle in Paradise), a heartfelt and unforgettable middle-grade novel about an irresistible girl and her family, tragic change, and the healing power of love and friendship. In 1972 home is a cozy nest on Cape Cod for eleven-year-old Naomi "Chirp" Orenstein, her older sister, Rachel; her psychiatrist father; and her dancer mother. But then Chirp's mom develops symptoms of a serious disease, and everything changes.
   Chirp finds comfort in watching her beloved wild birds. She also finds a true friend in Joey, the mysterious boy who lives across the street. Together they create their own private world and come up with the perfect plan: Escape. Adventure. Discovery.
   Nest is Esther Ehrlich's stunning debut novel. Her lyrical writing is honest, humorous, and deeply affecting. Chirp and Joey will steal your heart. Long after you finish Nest, the spirit of Chirp and her loving family will stay with you.
The Watcher by Joan Hiatt Harlow
After Wendy is kidnapped by her own mother, the only way she can survive wartime Germany is with the help of a special dog and the family she never knew she had in this historically accurate, standalone companion to Shadows on the Sea.
1942. Berlin, Germany. How did Wendy end up in such a place? Just a few months ago, she was enjoying her time in Maine, supporting the American war effort.
But she was kidnapped, then betrayed by her own mother, who is actually a Nazi spy. As a new Berliner, and now a German, Wendy is expected to speak in a language she's never known and support a cause she doesn't believe in.
There are allies, though, among the Germans. Allies who have been watching over Wendy since she arrived. And Wendy, along with her new German shepherd puppy, must confront them. If only she can find them.
Her life depends on it.
An exceptionally moving story of triumph against all odds set during World War 2, from the acclaimed author of Jefferson's Sons and for fans ofNumber the Stars.
 
Nine-year-old Ada has never left her one-room apartment. Her mother is too humiliated by Ada's twisted foot to let her outside. So when her little brother Jamie is shipped out of London to escape the war, Ada doesn't waste a minute—she sneaks out to join him.
 
So begins a new adventure of Ada, and for Susan Smith, the woman who is forced to take the two kids in. As Ada teaches herself to ride a pony, learns to read, and watches for German spies, she begins to trust Susan—and Susan begins to love Ada and Jamie. But in the end, will their bond be enough to hold them together through wartime? Or will Ada and her brother fall back into the cruel hands of their mother?
 
This masterful work of historical fiction is equal parts adventure and a moving tale of family and identity—a classic in the making.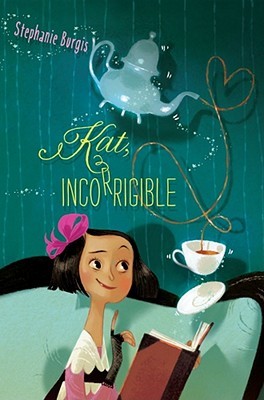 Katherine Ann Stephenson has just discovered that she's inherited her mother's magical talents, and despite Stepmama's stern objections, she's determined to learn how to use them.
But with her eldest sister Elissa's intended fiancé, the sinister Sir Neville, showing a dangerous interest in Kat's magical potential; her other sister, Angeline, wreaking romantic havoc with her own witchcraft; and a highwayman lurking in the forest, even Kat's reckless heroism will be tested to the upmost.
If she can learn to control her new powers, will Kat be able to rescue her family and win her sisters their true love?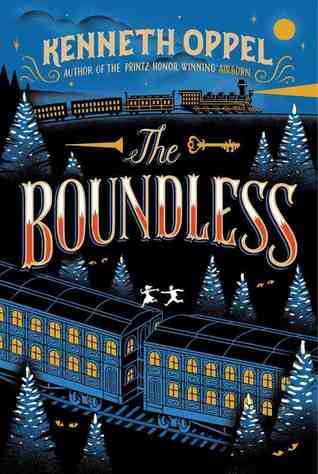 All aboard for an action-packed escapade from the internationally bestselling author of Airborne and the Silverwing trilogy.
The Boundless, the greatest train ever built, is on its maiden voyage across the country, and first-class passenger Will Everett is about to embark on the adventure of his life!
When Will ends up in possession of the key to a train car containing priceless treasures, he becomes the target of sinister figures from his past.
In order to survive, Will must join a traveling circus, enlisting the aid of Mr. Dorian, the ringmaster and leader of the troupe, and Maren, a girl his age who is an expert escape artist. With villains fast on their heels, can Will and Maren reach Will's father and save The Boundless before someone winds up dead?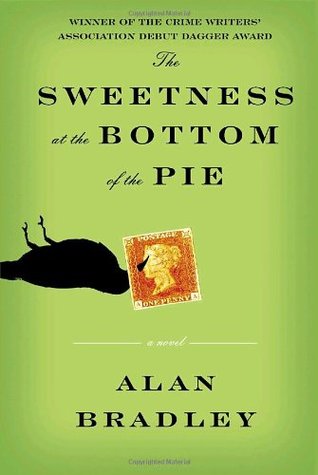 The Sweetness at the Bottom of the Pie
It is the summer of 1950–and at the once-grand mansion of Buckshaw, young Flavia de Luce, an aspiring chemist with a passion for poison, is intrigued by a series of inexplicable events: A dead bird is found on the doorstep, a postage stamp bizarrely pinned to its beak. Then, hours later, Flavia finds a man lying in the cucumber patch and watches him as he takes his dying breath.
For Flavia, who is both appalled and delighted, life begins in earnest when murder comes to Buckshaw. "I wish I could say I was afraid, but I wasn't. Quite the contrary. This was by far the most interesting thing that had ever happened to me in my entire life."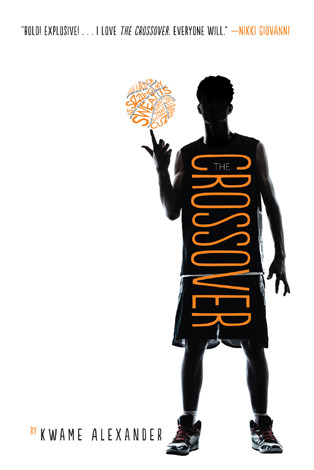 "With a bolt of lightning on my kicks . . .The court is SIZZLING. My sweat is DRIZZLING. Stop all that quivering. Cuz tonight I'm delivering," announces dread-locked, 12-year old Josh Bell. He and his twin brother Jordan are awesome on the court. But Josh has more than basketball in his blood, he's got mad beats, too, that tell his family's story in verse, in this fast and furious middle grade novel of family and brotherhood.
Josh and Jordan must come to grips with growing up on and off the court to realize breaking the rules comes at a terrible price, as their story's heart-stopping climax proves a game-changer for the entire family.