Welcome! Getting back into blogging over here with a fun Five on Friday! Just a few things I'm digging lately.  Happy February.
 Have you seen these bracelets? These look perfect for someone like me who always has to have a hair tie on her wrist?  This would be a fun little Valentine's gift for a gal pal or teacher:        Hair Band Bracelet
2.  Supermarket Sweep on Amazon Prime Video
Yes! I loved this showing when I was growing up.  Who wouldn't want to race around a store picking up all groceries? 🙂 It's a funny, nostalgic look at tv and life in the late 80s/early 90s.  I can't wait to watch it again.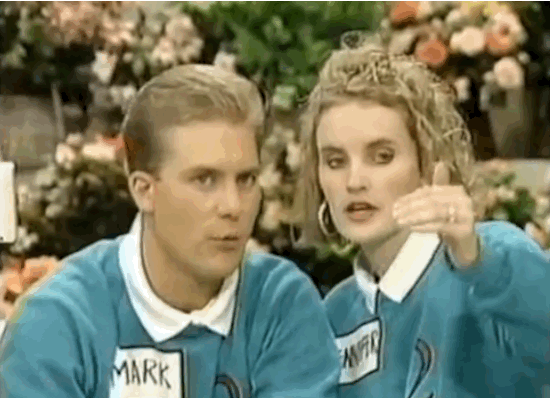 3.  Outlander Valentine's Day gifts.  If you have an Outlander fan in your life, this shirt is perfect for Valentine's Day! This is Jamie's nickname for Claire, and, if you haven't read the books, check out the show on Starz!
Sassenach Cozy Tee from Oak Tree Tees
4.  Smitten Kitchen Icebox Cake
How great (and easy) does this cake look? This would be a fun weekend dessert to try.
5. Valentine's Day Gifts for Kiddos – Early this week, I discussed a few of the easy Valentine's gifts I'll be doing, including fun and sweet books for our kiddos.